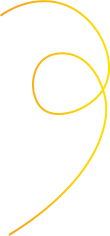 we harness strength of our multi-disciplinary teams
Our value
Our vision
Our mission
With over a decade of experience, we've established ourselves as one the of pioneering agencies in the region.
We're made of passionate Team.
Strategists, managers, developers, animators and designers.
Professionals to give you the best
Forging relationships between multi to national corporations, governments and global NGOs begins with connections between people.
We offer a variety of service.
We've been lucky to collaborate with a long list of customers.
What separates theme from all other web design agencies is the ability to offer the most Friendly Experience you can imagine.
We understand the importance of approaching.
Design studio founded in London and expanded our services.
Review
We

have

been

one

of

the

best

partners

of

ILLC.
We value the experimentation, the reformation of the message, and the smart incentives. We offer a variety of services.

"I was new to marketing and had no idea where to begin. I wanted to find the best service for me that I could afford and that would fit my budget. After doing research, I came across skill digital marketing and found what felt like the perfect match. When I contacted them they were extremely helpful with answering all of my questions and walked me through how on how u can grow my business."
"I contacted a random digital marketing company from a Google search and ended up with this company. From the beginning I knew we made a good decision. I have been developing websites for three years now, but was never able to succeed in getting more than ten visitors to my site each day. The first month with your company, we had over one thousand! Thank you so much - our business has really grown."
Contact
Let's

do

Working

togather!
News
LATEST

NEWS

from

our

blog

pages.
Follow our latest news and thoughts which focuses exclusively on design, art, vintage, and also work updates.